"Essential to anyone serious about marketing to schools"
From edtech providers to exam boards, CPD trainers to new start-ups, and everything in between, Sprint Education will connect you directly with the education sector and generate leads and sales with schools.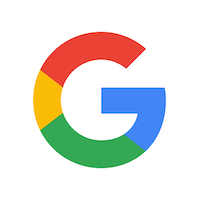 Education experts
Selling-to-schools solution
4.9/5
Education experts
Sprint Education is managed by a team of marketing to schools and selling-to-schools experts that specialise in…
Connecting you with your education audience
Supplying you with accurate education marketing data
Generating more leads and school contracts
The impact we have on our clients' performance

Paul Healey, Founder, Hire Fitness
Sprint is undoubtedly the leading expert in email marketing to schools.
Sprint's excellent data allows us to target the correct audience within the school, whilst the response on the days we send our email is so good we have to ensure our sales team are all in the office to manage the volume of calls!

That says it all! All in all an excellent investment for my business.

James William Ward, Co-Founder, Open View Education
We have worked with Sprint Education on several occasions. They provide an outstanding service; they are highly knowledgeable and specialise in the education sector.
From our most recent campaign we were absolutely amazed by the number of enquiries that it generated; we weren't quite prepared for how successful the campaign was!

We would definitely recommend working with Sprint Education.

Maisha Kabir, President (Partnerships), The Diversity Org
Sprint Education were extremely collaborative and solution-oriented, which allowed us to have a very successful outcome.
Our organisation was able to expand our work exponentially to provide career enrichment opportunities to disadvantaged students. I look forward to continue working with them in the future!

Jeremy Silver, Head of Partnerships, Academia
Working with Sprint has been an immensely positive experience, with plenty of success to associate to the campaigns we have run with them.
We have seen a substantial increase of leads and sales opportunities, with the Sprint team also helping us to evolve our marketing output.

Every member of their team knows how to communicate and delivers in every aspect, which makes our partnership an absolute pleasure.

John McBride, Director, Enrich Education
Sprint Education and their Campus system is essential to any business that are serious about marketing within the education sector.
The quality and range of data available in Campus is unrivalled across the education sector. This autonomy has revolutionised our marketing strategy and the leads it generates.

The customer service and support has been impeccable from the initial call through to our onboarding session and setting up our first emails.

A great system and more importantly great service.

Liza Patoux, Manager, British Council
A team of email marketing experts that know their market and the sector.
Provides excellent end to end service and is a valuable asset to our campaigns. With a strategic and future proofed outlook, Sprint delivers added value, can be trusted implicitly and every member of the team is a pleasure to work with.

Emily Doe, Officer, Unicef
From initial consultation through to campaign reporting, their communications, creative and content delivery has been outstanding.
The results have been consistently good and have outshone all competitors we have used.

This is a great reflection on the care and work they put into the delivery of our campaign and we will definitely be working with them again soon!

Tre Christopher, Director, Dandelion Learning
We have already had excellent responses to our campaigns and also love the user friendly, intuitive style of the product.
Having recently bought into Campus, we're absolutely delighted with the database and with the service provided. The team are friendly and approachable as well as being very knowledgeable.

The system goes above and beyond what we imagined and has met all of our marketing and sales needs. I can honestly say that Campus is by far the best value for money that I could find and offers the most diverse and comprehensive product.

Leon Hady, Founder, Guide Education
Very well organised and helpful team and a great first port of call to save you wasting time marketing with others.
Supported us with copy-writing, induction to the Campus software and general best practice in marketing. They will cater and tailor things as you need, but all team members we have worked with have been super.

Highly recommend for school marketing.

"We are thrilled with the results. The team are great and helpful. We've already booked next year's promotion - highly recommend."
World-class support to drive maximum returns
We know that our services, marketing to schools data, and software (Campus) becomes the bedrock of our clients' education lead generation strategy.

Therefore, we prioritise coaching our Campus users when using our data and software, and working closely with our managed strategy clients when formulating, designing, and executing their strategy, to ensure that our clients generate a return on investment and form a long-term partnership with our education experts.

Working with Sprint Education could be a game changer for your education business.
Expert marketing to schools support and solutions
Expert marketing to schools solutions
Email Head Teachers, Teachers, and Staff Inboxes
Email teachers and staff inboxes
Sell More to UK and Global Schools and Colleges
Sell more to schools and colleges