Education Marketing to Millennials (In a Nutshell)
Education Marketing to Millennials (In a Nutshell)
Discover how to market to the growing number of millennial teachers
Discover how to market to the growing number of millennial teachers
Now I'll keep this short. Being a millennial myself I know how easy it is to let your mind wander... Swipe, tap, tap. Ooo a cute cat video!
Although that may have seemed like seconds to you, I've been stuck in a what can only be described as a viscious cycle of 50 minutes worth of feline-based YouTube hilarity (and I'm a dog person).
Holding the attention of content-consuming millennials can be tough for marketers and with the average age of teachers decreasing(i) now is the time to adapt your email marketing to target this growing generation.
Below are my top 5 pro tips to help you more effectively target millennials in your marketing to schools:
#1: Device
Millennials love their phones and are more likely to check their emails this way.
Pro Tip: Ensure your emails are mobile friendly or responsive. This is a must to boost and maintain engagement. For advice, check out this cracking blog post on responsive email design that details all you need to know to transform your fixed width email into a responsive masterpiece.
#2: Time
Millennials check their emails outside of work hours and use mobile devices more than any other generational group(ii). A study has shown that:
70% of millennials check their emails in bed.
57% of millennials check their emails in the bathroom.
27% of millennials check their emails whilst driving.
Pro Tip: Vary your sending times to see what works best for your brand. Start by benchmarking your sends early in the morning and late at night then adjust from there.
#3: Personality
One third of millennials are comfortable using emoji to communicate with a direct manager or senior executive.
Pro Tip: Social media is having a huge impact on language and communications. Emoji are fast becoming a homogenous visual language for millennials. If your brand isn't ready for these little icons just yet, keep your language playful and your imagery bold for swift consumption.
#4: Data
It is thought that Millennials are more trusting with the safety of their personal data(iii).
Pro Tip: Don't be repetitive. With millennials sharing their data more readily they will likely be on multiple marketing lists, so keep them interested by making your emails to teachers short, punchy, and above all personal.
#5: Consumption
Millennials seek instant gratification and consume rapidly. Amazon Prime's pay-more for a speedier delivery time is a great example of how companies are shifting their approaches to meet the demands and expectations of millennials.
Pro Tip: Think about how quickly you can offer your product or service. If there is a 'fast-track' way of providing your offering to schools and teachers, it will likely pay dividends to your millennial audience going forward.
Marketing to millennials is an ongoing journey where trying and testing your techniques is paramount to a fruitful return. Stay ahead of the curve by implementing these tips in your emails to teachers today and you may just drag our attention away from social media for 5 minut…
Swipe, tap, tap... ooo a cat dressed as a PIRATE? I can't resist!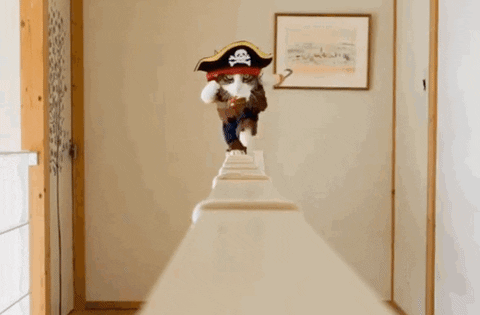 ---
i. Between 40 and 50% of primary and secondary school teachers are below the age of 40. Millennials range bewteen 19-35 years of age (as of 2016).
ii. Source: https://blogs.adobe.com/conversations/2015/08/email.html
iii. Source: http://www.gallup.com/poll/183074/millennials-trusting-safety-personal-information.aspx
Image Source: (1) http://giphy.com/gifs/there-said-mfp-11byAhpyVgml20 (2) http://giphy.com/gifs/producthunt-cat-pirate-3oz8xJYOcJFeeJaEj6
Tags

Education Marketing
Email Teachers
Marketing to Schools
Selling to Schools
Similar Articles
Learn 10 game-changing insights especially for career, exam, and tutoring service providers to enhance your education marketing campaigns when emailing schools.
Our latest video on chapter 5 of the State of Selling to Schools 2023 report - EdTech in Schools, in which we uncover what you can learn from the success of EdTech.
Expert marketing to schools support and solutions
Expert marketing to schools solutions
Email Head Teachers, Teachers, and Staff Inboxes
Email teachers and staff inboxes
Sell More to UK and Global Schools and Colleges
Sell more to schools and colleges